courses
Computer Sciences
In the 2021/2022 school year First Private Mathematical High School and the software company MobiSystems continue their joint initiative - a school of computer science.
Quality training for all students! Get acquainted with our offers!
The school is suitable for all students from 5th to 12th grade who are interested in informatics and information and communication technologies.
01.
Competitive programming and applied programming courses.
02.
Work in small groups - up to 12 students.
03.
Modern pedagogical approaches.
04.
Meetings and consultations with former contestants in IT.
05.
Individual approach to each student.
06.
Timely feedback on each student's achievements.
07.
Access to many learning resources and activities through the FPMHS e-learning system.
08.
Meetings and consultations with specialists from MobiSystems.
Information for start-up groups for the 2021/2022 school year:
Organizational meeting for all groups and classes will be held on 30.09.2020 from 18:00 in the building of FPMHS. In case you missed the meeting, you can read our offers here.
If you have any questions, you can contact Diana Petrova on 0882277384 or write an email to the leaders of the individual groups!
Course transfer account:
IBAN: BG56 CECB 979010H0 072700
BIC: CECBBGSF
Bank: CCB AD
First private mathematical high school
Payment reference - names of student, class and name of course.
Maria Stoynova
Graduated in Informatics at Sofia University "St. Cl. Ohridski ", has been working as a programmer for 20 years. Participated in the development of the system for issuing ID cards when changing identity documents in Bulgaria. Has many years of experience in developing of Finance software. Now she is part of a project to create an astro photography software. She joined the team with a desire to share her experience with all asking young programmers.
Miroslava Nikolova
Her interests are in the field of graphic design, web design, visual programming, the use of innovative interactive teaching methods and various online tools to support the teaching process. Participated in a three-week dynamic professional development program "Training for Promising Leaders in Education" in New York, funded by the America for Bulgaria Foundation, as well as in many research projects as a partner of the FMI team, Sofia University "St. Kl. Ohridski ". Successful project manager ranked at the National Olympiad in IT.
Nikolina Nikolova
Specialist in the field of teaching methodology in informatics and information technology, with interests in various modern teaching methods and techniques. Together with a team from FMI, Sofia University "St. Cl. Ohridski "participates in many international research projects in this field. She is the winner of the award of the President of the Republic of Bulgaria "John Atanasov" in the category "Students and their teachers".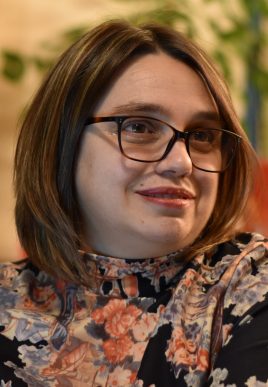 Diana Petrova
She prepares students for participation in competitions in informatics and information technology. She is the leader of students with prizes in these Olympiads. Participates in various projects related to education. She has been awarded by the Ministry of Education and Science and RIE Sofia-city for her contribution to the capital's education as a teacher of informatics and IT.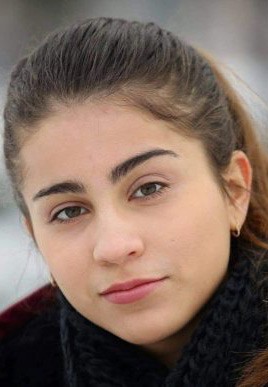 Maria Boshikova
Third year student in "Software Engineering" degree at Sofia University "St. Cl. Ohridski ". She is a mentor to freshmen in the same degree. She has led robotics at the Technocrats Educational Center and Computer Modeling at the Private Primary School "Pitagor". She has interests in the field of modern technologies and interactive teaching methods, making the educational process fascinating and diverse.
Anelia Parusheva
Graduated in "Mathematics and Informatics" at Sofia University "St. Cl. Ohridski ", passed through active teaching activity in 55 high schools, Sofia and participated in the development of normative educational documents related to the training in informatics. Having worked as a game programmer in recent years, she is now returning to her favorite job with young people.